Michael | Coinshift
Feb 2, 2023 7:47
January Newsletter
We hope you have started 2023 with a bang! We certainly have. We just wrapped up our Dubai offsite. Lots of discussions about our upcoming v2 launch, how partners will be a key focus for 2023, and the major upgrades coming to our reporting solutions, including long awaited historical balances. 👀 Bear markets are for building! 🔥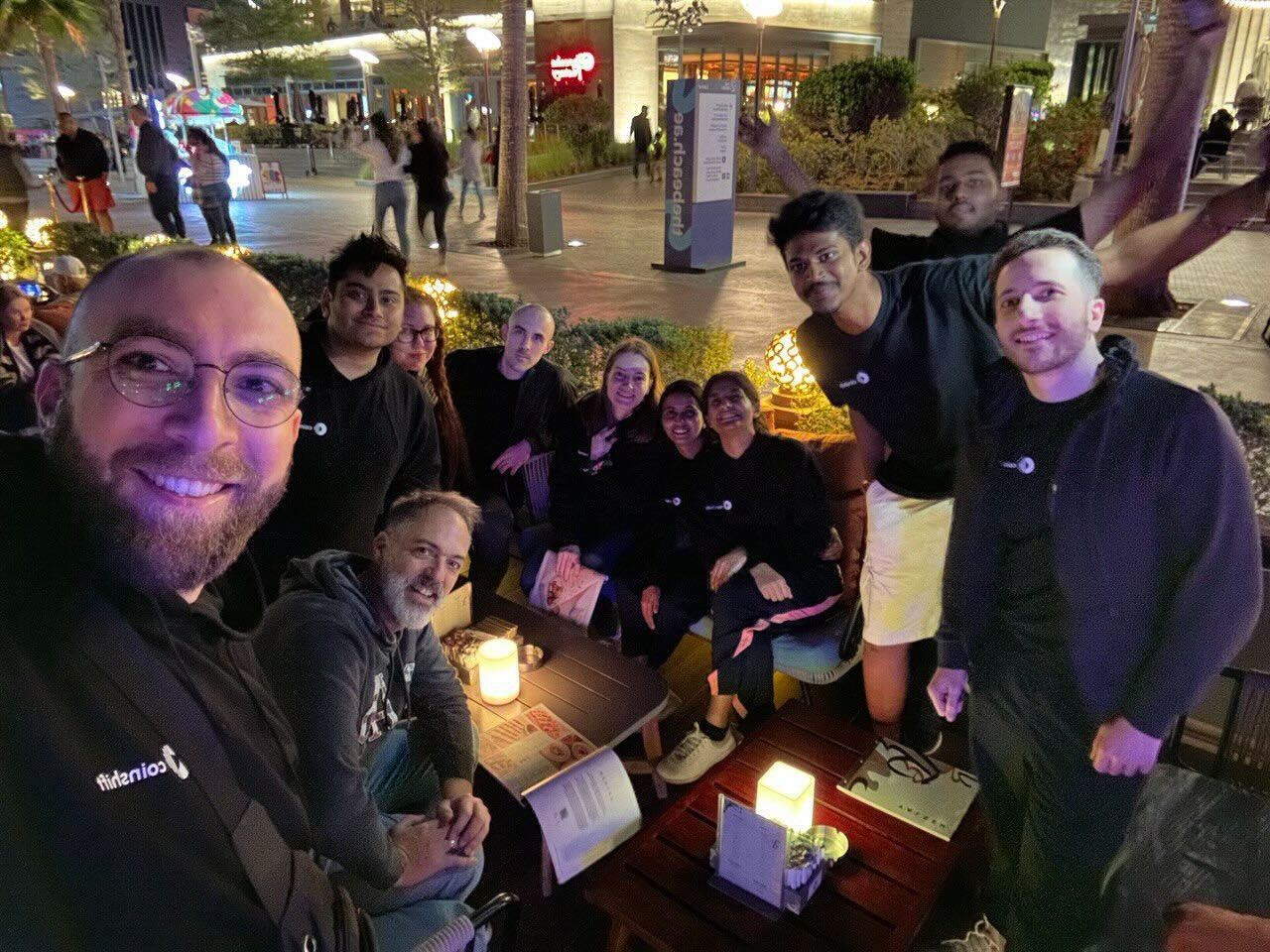 To be honest, the best strategizing we did was over shisha and hummus. 👍

🗞️ January Recap: Numbers and News
In January, Coinshift v2 processed 145 transactions with a total value of 4.6 million USD. Not bad for an invitation only Beta solution in the middle of a bear market... 🚀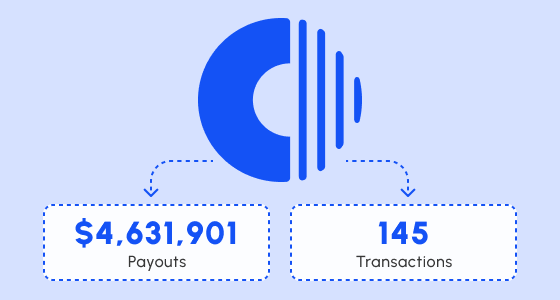 Looking at registered Safes on Coinshift, Ethereum is still by far the dominant chain for managing crypto treasuries. Polygon has solidified its place at number 2. Interesting that we're seeing more activity and interest on BNB Chain, with significant growth over the past quarter. We are finally seeing more inquiries from Optimism and Arbitrum, curious how those two chains will develop over 2023. We're optimistic about both!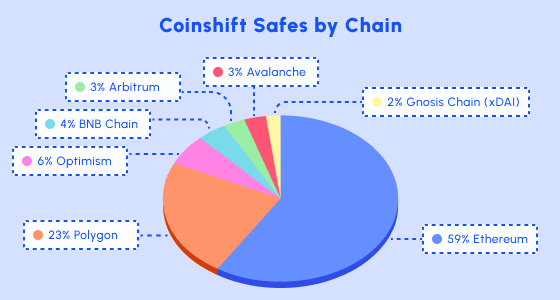 🌱 Product Updates
WalletConnect support is now live! Access your favorite apps through Coinshift v2!
Proposal Management: Edit transactions as "proposals" before moving on-chain. Now all Coinshift users can propose transactions, not just signers! But of course, only signers can sign and execute. Detailed blog coming soon!
Updated GitBook: We published a new GitBook for Coinshift v2. We will regularly update it as we add new features. We welcome your feedback in our Discord!
Portfolio History (soon): View historical token balances (weekly, monthly, quarterly, etc.) of your entire portfolio! We show USD values plus token amounts. Release date end of February.
Coinshift v2 Beta (soon): Already available in closed beta. Multi-chain and multi-safe functionality that simplifies your treasury management, cash flow and historical reporting, asset management through WalletConnect, mass payouts, global contact management, and more!
If you'd like access to Coinshift v2 (still in closed Beta), please click on the button below!
👇 👇 👇
👆 👆 👆

👨‍💼 The Coinshift team is growing!
From humble origins, Coinshift is now a truly global organization, present on almost all continents. We are thinking long-term, and building a team to deliver on our vision!
Kristina Ragana

, our Graphic Designer. Kristina started working with crypto and fintech projects in 2018 and soon realized this is where she belonged. Although a recent hire, Kristina has already made a huge impact on our design ethos. We can't wait to see more!
Ashby Romero

joins Coinshift as an HR Generalist. Ashby looks forward to leveraging his human-centric approach to people and operations to help empower Coinshift employees to reach their full potential.
Mariana Rodrigues

joined Coinshift on Halloween of 2022. She was part of Kernel BIV and contributed to two communities — Surge Women and TryCrypto. Crossfit is one of her favorite things to do to reduce stress when not thinking about how to grow the Coinshift community.



Tamara Kara

joins Coinshift as our Partner Manager, with extensive global experience in fintech and crypto payments. She went down the crypto rabbit hole in 2016. She likes playing video games and reading Sci-Fi.
Arun Purushothaman

joins us as a Senior Back-end Engineer. Arun used to build complex financial systems and platforms. He is a crypto fanatic from 2017. He is a major foodie. He also loves exercise in theory (but apparently never seems to do much in practice)...



Michael Serge

joined Coinshift as Content Creator, having written content for various crypto organizations. He is American but lives in Japan. When not eating zunda mochi or planning Coinshift content, he enjoys road cycling — he is a Knight of Sufferlandria.



Alexandru Serban

joins Coinshift as a Front End Web3 Engineer. He previously worked as a Full-Stack Developer. Outside of Coinshift, Alex often works out at the gym to boost focus and productivity. We are excited to have him join the fast-growing technical team!

💼 Coinshift is still growing!
We are hiring! Currently we have one open position:
But we plan to open many new positions in February. Please check here regularly for information on current job openings.

📚 Good Reads
Coinshift
👉 Happy New Year — We started the new year with a blog wishing you the best in 2023 and mapping out what's to come with Coinshift v2.
👉 A Twitter thread about (Gnosis) Safe and self-custody.
👉 Mentions! Coinshift mentioned by Coinbase Lead Project Manager and in Messari's Crypto Theses 2023!
👉 Coinshift announces its first Chief Meme Officer!
👉 Integration — Coinshift integrates WalletConnect, giving you access to countless applications.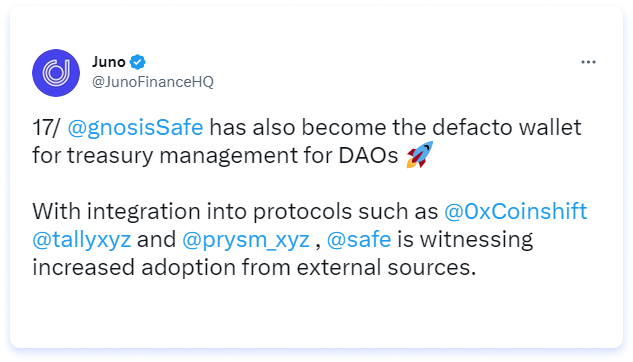 Wider Web3
👉 Adoption — The National Bank of Australia becomes the second major bank to create a stablecoin, AUDN. Mid-2023 is when it is expected to launch for transactions.
👉 Evolution of governance — A simple exploration of the many forms of digital asset custody. As a teaser, Coinshift is beginning to explore delegation. :-)
👉 (Gnosis) Safe Token — Dive into a proposal of (Gnosis) Safe token.
👉 DeFi incentives — An interesting blog by Trading Strategy protocol, an algorithmic trading protocol, on incentive programs in the still young DeFi space.
👉 A Twitter thread by @karl_0x about the real treasuries of many protocols.
👉 An in-depth post on stealth addresses and privacy on Ethereum.



🚩 Scam Alert
Coinshift does not have a token! If anyone messages you saying they are from Coinshift and mentions a token, this is definitely a scam. Stay safe out there!



!