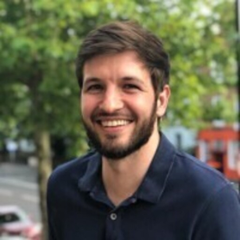 Marc | Coinshift
Mar 7, 2023 6:31 PM
February Newsletter
gm, frens! 👋
Welcome to our February newsletter!
Here's some of what you'll find in this issue:
👉 Key Coinshift v2 stats from February
👉 Our March Events schedule
👉 How to incorporate Proposals into your treasury workflow
👉 Open positions at Coinshift
👉 News from across web3 treasury management
🧮 Growth Recap
In February, Coinshift helped users process 150 transactions valued at over 7.8 million USD, a 69% increase from January!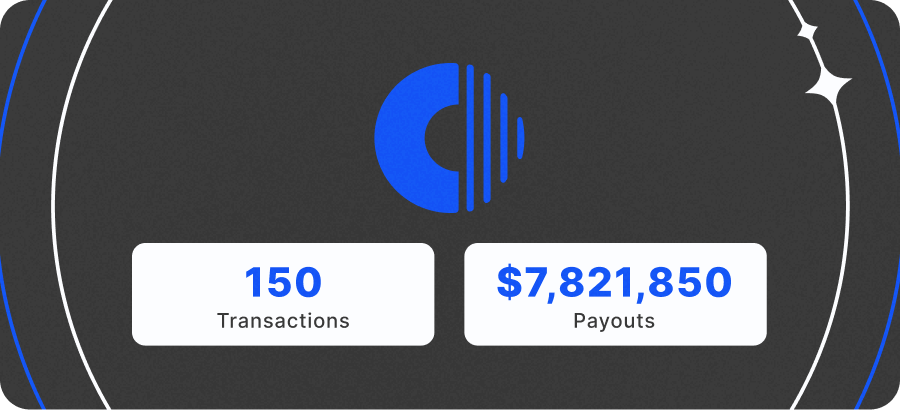 📊 February Insights
Ethereum remains the dominant chain for treasury management. Our users processed more transactions on Ethereum than all other chains combined! And approximately 80% of all transaction volume took place on Ethereum.
Interestingly, we see more and more activity on Optimism. While Polygon remains the number 2 chain by number of transactions, Optimism has taken over the number 2 spot based on volume of transactions.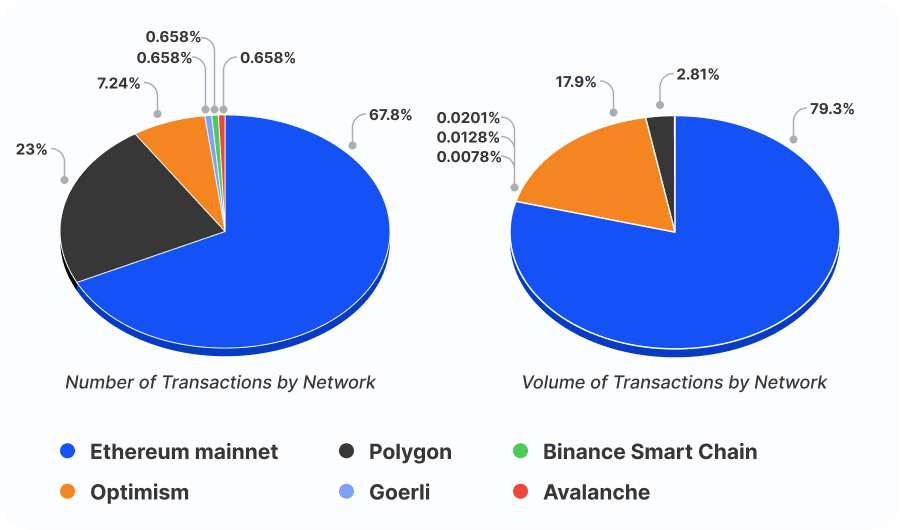 📰 February Recap: News



Coinshift welcomes a new user, Risk Labs, the foundation supporting Uma Protocol.

Uma's optimistic oracle is critical DAO infrastructure. And of course Uma is an OG in the crypto space, with a very well managed treasury.

Coinshift joins

BNB Chain's Kickstart program. We are ecstatic to join other developers and projects building on Binance! Coinshift v2 supports BNB Chain, so please reach out if you are managing your treasury there, we'd love to talk.
👁‍🗨 Feature Focus: Proposals
We've recently introduced Proposals to Coinshift v2 to help scale treasury operations! Proposals exist as off-chain data until a signer selects and signs them, at which point they become on-chain transactions. Now any member of your Coinshift organisation can propose transactions. Signers can select proposals in any order, edit them with ease, and discard unwanted proposals in one click, with no gas fees. This streamlined approach provides greater control and efficiency in managing treasury ops.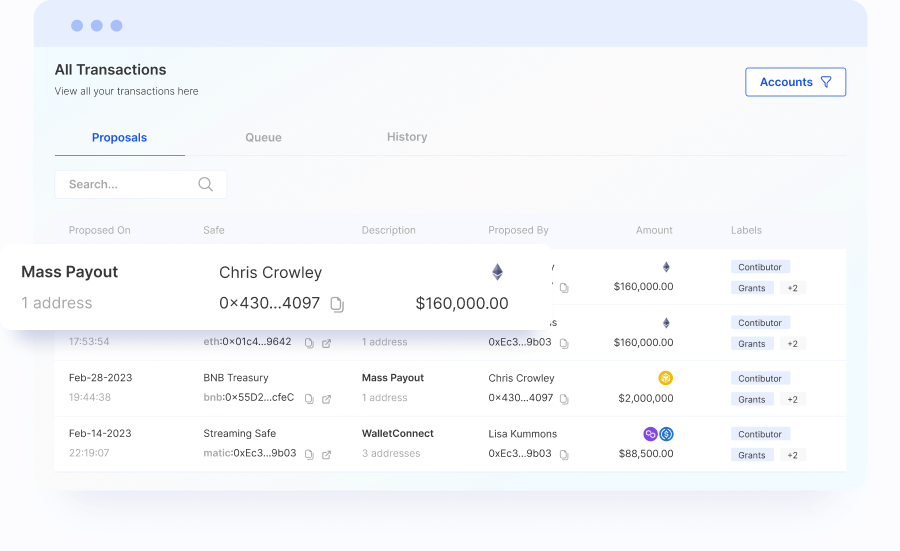 If you'd like to incorporate proposals into your own treasury workflow, click on the button below to request access to Coinshift v2, currently in closed Beta.
🎫 Coinshift Events
On March 1, Pablo and Mariam from Angle Protocol joined us for a Twitter Spaces AMA. Angle is the decentralized protocol behind agEUR, the most liquid Euro stablecoin. We spoke about the risks of USD stablecoin dominance, and many other topics related to treasury management.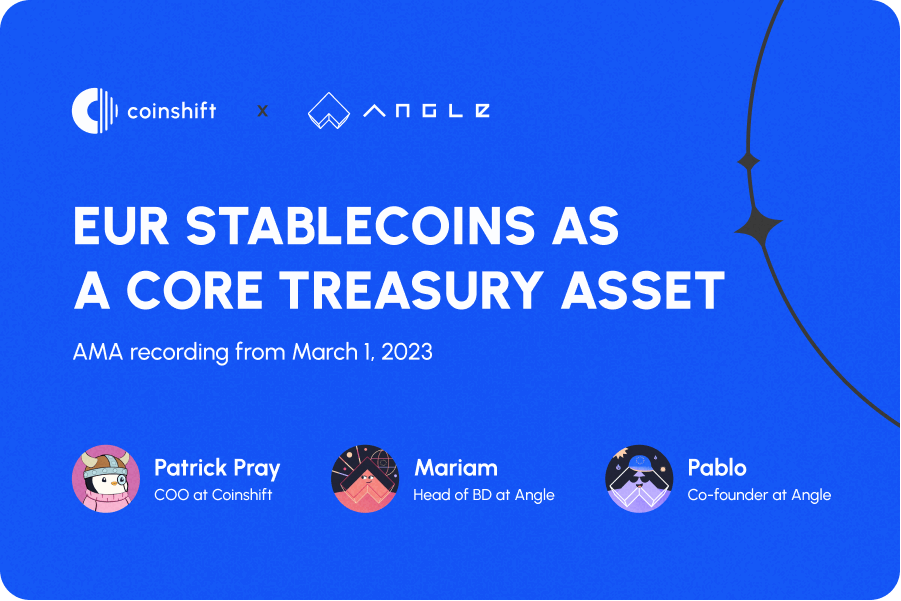 🎫 Upcoming Events

📆 Arts DAO Fest — 11.03.2023




📆 ETH Dubai — 15-16.03.2023



We'll have a team in Dubai for both Arts DAO and ETHDubai, including Tarun, our CEO!We have an NFT giveaway surprise planned for both events! If you are there, find us, say hello, and ask what it's all about.

📆 ETH Porto — 16-18.03.2023

Our Community Manager, Mariana, will drop in at ETH Porto on March 16th and 17th (but not March 18th because it's her birthday!). If you are there, too, wish her a happy birthday!
👥 The Coinshift Team is Growing
This month, we added another member to the Coinshift team! Welcome, Ruma Das, who joins Coinshift as a Content Writer!

Before joining Coinshift, she researched and wrote for Altcoin Buzz and Voice.

💼 Coinshift is Hiring
Data Engineer

📍 100% remote 🕔 Flexible schedule

Senior Backend Engineer

📍 100% remote 🕔 Flexible schedule

Platforms Engineer

📍 100% remote 🕔 Flexible schedule

Test Automation Engineer

📍 100% remote 🕔 Flexible schedule
💎 This Month in Treasury Management
| | |
| --- | --- |
| | 👉 Snapshot and UMA collaborate on creating gasless voting. Can add to an existing Snapshot + Safe governance stack! |
| | 👉 Superfluid announces a partnership with Push Protocol to bring users decentralized notifications. |
| | 👉 GnosisDAO member proposes a plan to change the "source of truth" for the GNO token from Ethereum to Gnosis Chain. |
| | 👉 Flipside Crypto, an on-chain analytics tool, breaks down AAVE and Balancer's partnership to discuss the broader evolution of DAO-to-DAO (D2D) transactions. |
| | 👉 @ChainLinkGod discusses tokenizing real-world assets with Ondo Finance's founder and CEO, Nathan Allman. |
| | 👉 Angle Protocol announces a gold stablecoin, agGOLD. It will be the first decentralized gold stablecoin. |
🚨 Scam Alert
Coinshift does not have a token! If anyone messages you saying they are from Coinshift and mentions a token, it is definitely a scam. Stay safe!
!