Michael | Coinshift
Jan 5, 2023 5:30
A Happy 2023 From Coinshift!
Best wishes for your 2023! Check out what Coinshift has in store this year.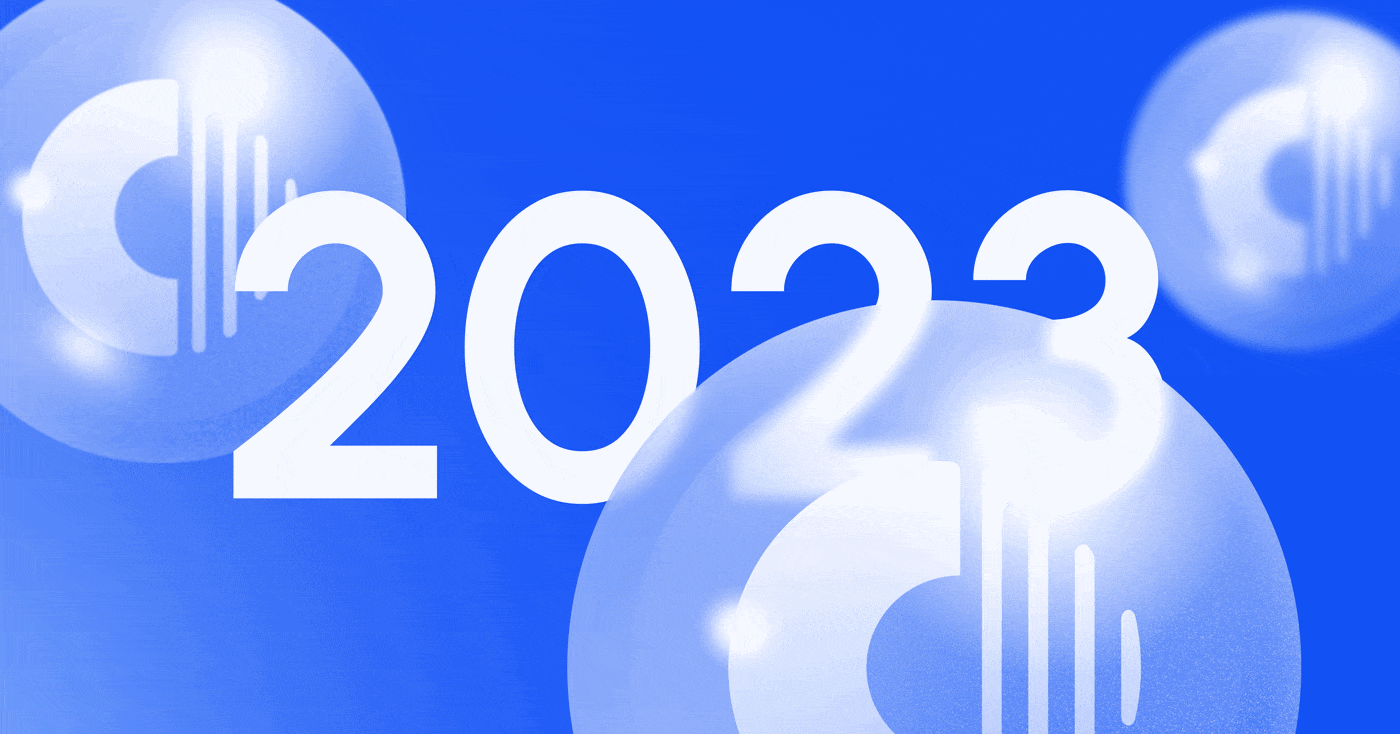 We at Coinshift wanted to take a quick moment to wish you a Happy New Year. We hope 2023 turns out to be an excellent year for you in all aspects of life. It will be a spectacular year for Coinshift, with the entire team working to make 2023 a great year for our users, partners, and the entire web3 community.
Despite the challenges and headwinds we all currently face in the wake of the 2022 crypto winter, we believe that DeFi will emerge from it stronger. Our roadmap items will help facilitate this by delivering capabilities that the space currently lacks and prove irreplaceable to your organization.
Coinshift Newsletter Reboot
We are happy to start the year with rebooting our monthly newsletter. It will highlight all the things that happened throughout the previous month for Coinshift, give you a sneak peek at the upcoming month, and take a brief look at the greater DeFi space.
Coinshift v2
We will release Coinshift v2 at the end of Q1 2023. v2's many new features will enhance your treasury management. Some include the ability to:
Manage multiple Gnosis safes across multiple chains in one organization and dashboard.

Connect to and interact with dApps from your safe via WalletConnect.

Enjoy label-based reporting with the ability to label transactions and contacts.

Assign advanced roles and permissions to users within your organization, including adding non-signing wallets as members.

Conduct multi-token mass payouts.

View the historical performance of your safes.

Automate salaries and upload contacts in bulk with built-in transaction batching.

Stream payments via our

integration with Superfluid protocol.
Partnerships and Integrations
We will continue building strategic partnerships throughout the year with leading DeFi protocols, chains, treasury management, and accounting service providers. These partnerships aim to make Coinshift all the more comprehensive and valuable, bringing:
Enhanced core functionality.

New treasury management features.

Access to your favorite asset management protocols.

Augmented analytical and reporting capabilities.
2023 will bring you a more extensive experience with our WalletConnect integration. These enhancements will allow for deeper insight into specific transactions and reporting before signing a transaction. This comes from Coinshift's desire to empower users with the ability to make these decisions from the most informed perspective as early as possible.
Reporting
We aim to facilitate a more robust DeFi by enabling DAOs and other crypto-related companies or organizations with detailed reporting capabilities. The infrastructure we plan on rolling out this year will make this possible while beginning to eliminate the need for custodial solutions for on-chain organizations. We will launch this with cash flow analytics for all your Gnosis safes across multiple chains in a single dashboard, for you to eventually have access to real-time, automated, and action-based financial statements for your treasuries.
Keep an Eye Out
We will unpack everything in further detail throughout the year, so keep an eye out for blog posts, the reboot of our newsletter, and other social media outlets to stay up to date with all the exciting things Coinshift has planned. In the meantime, if you are interested, click the button below to book a demo of v2.
Here's to a great 2023!
Connect with us: